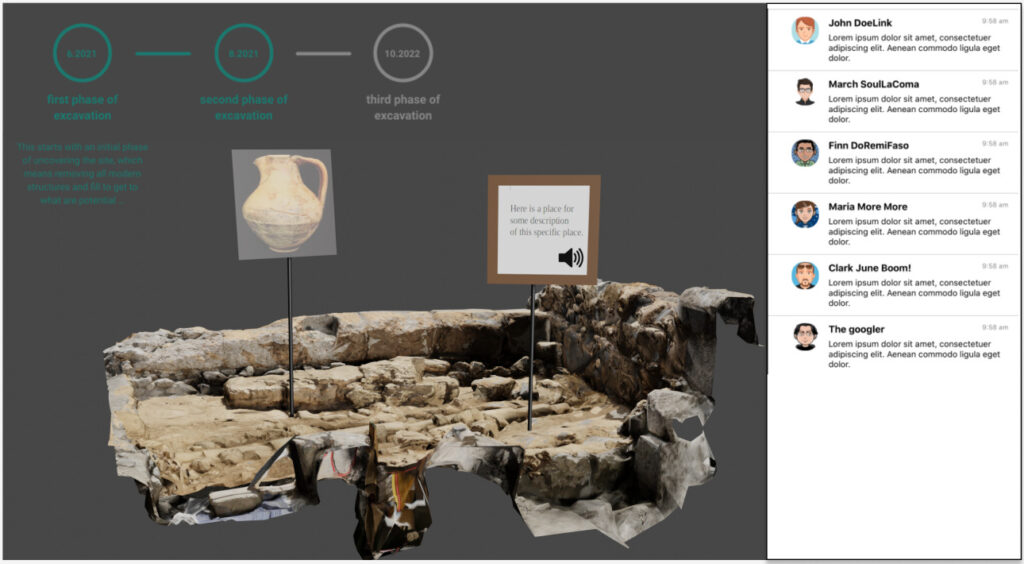 ArcheoVerse provides advice, services, and tools to actively involve users in enjoying archaeology and its meanings for contemporary society.
It uses (and reuses) innovative and engaging technologies, including metaverse, to amplify citizens' interest and cultural identity to customize services for Cultural Heritage organizations.
One of the segments of interest consists of products and services for museums, collections, archaeological sites, and parks at the national and international levels.
The services envisaged include the following expected results broadly:
▪ Aid to rebuild, preserve, save and protect underground assets with greater efficiency through targeted excavations with the benefits of a drastic reduction in their costs;
▪ Enhancement of the targets' assets – also using innovative techniques such as metaverse, immersion in interactive virtual environments for strong user involvement, and customization of services under the "identity or cultural profile" of potential users;
▪ Promotion and dissemination of customer sites on the web, also with the help of Pluggy 2.0, to spread and encourage scientific tourism and cultural visits.