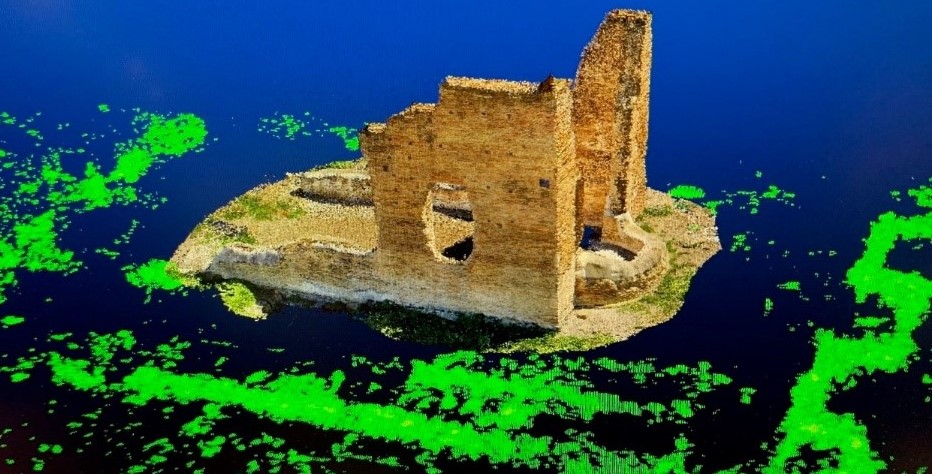 The Vulci 3000 (V3p) is a digital project focused on the digital reconstruction of water infrastructures in the ancient Etruscan city, including artifacts, monuments, maps, and landscape remodeling.
Vulci (Viterbo, Italy, fl. 10th C. BCE – 5th C CE) was one of the most important cities of ancient Etruria, where thermal and mineral waters were considered healing properties. The digital publication will examine water infrastructure and culture changes as they developed from Etruscan to Roman times. It will share in an accessible format the 3D data pertinent to the narrative in an integrated, multimodal design providing a holistic view unique in archaeology. For that reason, it will expand knowledge of the Etruscan and Roman world and serve as a model for other publications with potential for broad impact in the humanities and beyond.
ArcheoVerse will make these digital maps and related storytelling accessible for all registered users of Pluggy, a socio-cultural platform created with European funds by a team of European partners.
This collaboration will also demonstrate its technical feasibility and economic viability to enhance and promote every primary archaeological site globally, involving cultural tourism.
ArcheoVerse can provide cultural heritage global owners and managers with a similar methodology with a customer-centric approach customized to their specific requirements, thus with significant benefits. Besides global promotion, those gains include drastic archaeological excavations cost reduction and significantly less intrusiveness.